The Official Website of: PAUL R. MARTIN III's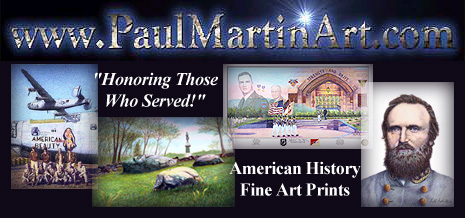 "Honoring Those Who Served!"

with ART of AMERICAN HISTORY!

Limited Edition CIVIL WAR and HISTORICAL Fine Art Prints by PAUL R. MARTIN III , Landscapes and Portraits : Gettysburg , Civil War, WWII, Revolutionary War, West Point , Vietnam and More! What's NEW! AWAKENED WITH A TERRIBLE RESOLVE
IN FORNEY'S FIELD (The 11th Pennsylvania near Oak Hill.)
BEFORE THE CHARGE (The 124th NY on Houck's Ridge.)

NEW! USMA Class of 1965:STRENGTH AND DRIVE

STRENGTH AND DRIVE


Click on picture at left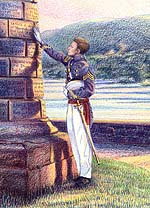 published by:

SILENT SENTINEL STUDIO
PO Box 551
Yorktown Heights, NY 10598
914-245-8903

Contact Us Sign our guestbook below!

A contemplative approach to Historical Art,
unique in its Imagery and Vision......



Shows and Events


October 22, 2011: The Duffle Bag Military Collectables Show Patterson, N Y, Saturday, 9AM - 4 PM: Patterson Recreation Center: Duffle Bag Militaria Show




Paul R. Martin III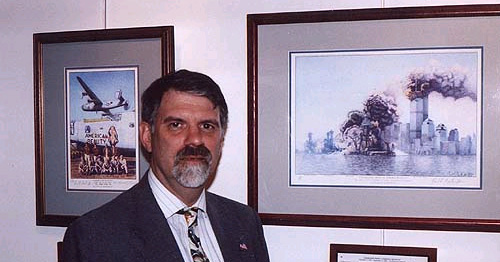 "PAUL R. MARTIN III's acute attention to detail, light and texture has transcended time, to serve as an unrivaled memorial to the dedication, passion and sacrifice of the men who followed the blood-stained banners across America's Civil War battlefields!"
Steven J. Wright, Curator of Collections,
The Civil War Library and Museum of Philadelphia
Recent exhibits:
"Men of Duty, Fields of Honor"
A Tribute to the American Spirit: Color Pencil Portraits and Landscapes
The Kingston Public Library Gallery
July 1 - July 31, 2009,
The Windham Civil War Music Festival Weekend, July 31 and August 1 and 2, 2010 in Windham, NY.


The Robert E. Lee CWRT Civil War Living History Weekend, August 8 and 9, 2009 at Parker Press Park, Woodbridge NJ.


The Salute to Veterans Military Vehicle and Living History weekend: Saturday and Sunday, August 15-16, 2009: Orange County Farmers' Museum, Rt. 17K, in Montgomery NY.

One-man Exhibition!



Mr. Martin was featured at the Rich Mountain Battlefield Foundation's "The First Campaign Seminar and Reunion" last August in Beverley and Elkins, West Virginia. Martin has been a member of the RMBF for over ten years and was invited to exhibit a special one-man show at the Randolph County Community Arts Center. Opening on August 17, 2006, the exhibit showcased several dozen of Mr. Martin's Civil War artworks and was on display through the middle of September. A portion of the proceeds of all sales will be donated to the RMBF and the RCCAC. The show included several NEW works and prints created specifically for the RMBF.

VIEW THE EXHIBIT!




Contact Us for More Information: or call 914-245-8903





Mr. Martin Honored by the VFW!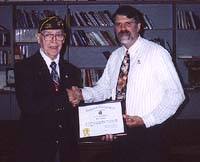 Paul R. Martin III was just recognized by the Veterans of Foreign Wars for his efforts to honor veterans.
READ MORE
Paul R. Martin III, IN THE NEWS!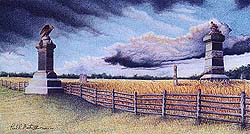 GETTYSBURG Series
Mr. Martin's Gettysburg Landscapes capture the thought-provoking nature of the battlefield as he views it today, with images that create a visual, and sentimental connection between the present-day visitor and the historic events and dramatic conflict of the past. It is his ultimate goal to evoke the many human emotions that are felt out on the battlefield and to transcend those emotions with imaginative and creative visions.

(shown here) "The Wheatfield"

"Click on the Image here to view ALL of the prints in our GETTYSBURG Series





GREAT AMERICAN PORTRAIT Series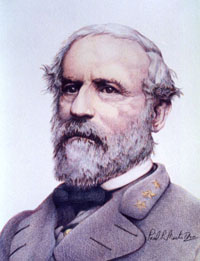 Mr. Martin's historical portraits attempt to capture accurately realistically the dignity, humanity and physical traits of the personalities depicted. Inspired by the tragedy and the triumph of the lives of America's military and national heroes, the portraits are respectfully hand drawn from period photographs available from national archives and museums. They are meant to honor the men who lived their lives with integrity, pride and compassion.

(shown here) "Save That Of Honour"

"Click" on the Image here to see ALL of the prints in our GREAT AMERICAN PORTRAIT Series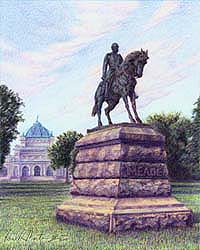 CIVIL WAR Series
"The Civil War Battlefield symbolizes the strength and grandeur of our Nation, forged by fire and reunited after five terrible years of war. The bronze and granite sculpted warriors stand as timeless witnesses to the struggle that raged across the landscape at that time. They remind us of the great cost in human lives exacted upon our Country during those tumultuous years. My research and understanding of the horror and sacrifices that took place there, combined with the spiritual and tranquil beauty of the quiet fields, has inspired my works."

(shown here) "The Soul Of Honor"

"Click on the Image here to view ALL of the prints in our CIVIL WAR Series





WEST POINT Series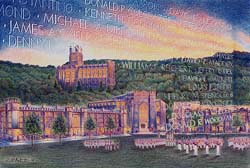 Mr. Martin's West Point images celebrate the rich history of the Academy. For 200 years, The United States Military Academy has been the premier institution in the world for nurturing the military leaders and heroes of America. From the Mexican War to the Civil War, through World Wars I and II, to Korea, Vietnam, Desert Storm, Afghanastan and Iraq, the Long Gray Line has rendered selfless service to our Country with Duty and Honor. The Academy continues to prepare leaders for the difficult role of defending America and the world against the fanaticism of modern day terrorists.

(shown here) "Bond Of Brothers"

"Click" on the Image here to see ALL of the prints in our WEST POINT Series









"Mr. Martin's work with colors is bright and open and has an impressionist quality. He uses a lot of light, which has a calming effect and an uplifting spiritual quality."

Anne Marie Keane
Springfield, Virginia

Rendered with color pencils in the dramatic and spiritual style of the Hudson River School, Mr. Martin's drawing style utilizes novel color pencil techniques. Multiple layers of primary, secondary, and complementary colors are repeatedly overlapped with a crosshatching technique, creating infinite hues and rich dark values without the use of black and brown. Dozens of layers of color combine to give each drawing a sense of vibrancy and depth, and an impressionistic quality that he feels expresses perfectly his artistic interpretation of the battlefields, portraits and landscapes.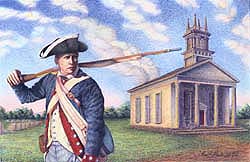 REVOLUTIONARY WAR Series
Mr. Martin's Revolutionary War Series commemorates the rich revolutionary war history of Colonial America and honors the Patriots who fought and sacrificed for their freedom and independence from oppression. They celebrate the strength, dignity and indomitable resiliency and spirit of the American people, then AND now.

(shown here) "Eternal Vigilance"

"Click on the Image here to view ALL of the prints in our REVOLUTIONARY WAR Series






WWII Series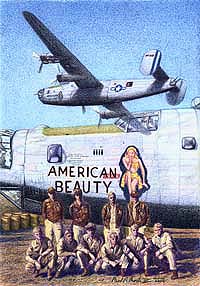 Mr. Martin's WWII montages honor the efforts of our citizen soldiers, who from 1941 through 1945, stopped cold the tyranny of Hitler's Nazi Germany in Europe and the Japanese Empire's aggressions in the Pacific. On battlefields across the globe, they courageously picked up their guns, not to conquer, but to liberate, not to destroy but to restore, and "did nothing less, than save the world."

(shown here) "American Beauty"

"Click on the Image here to view ALL of the prints in our WWII Series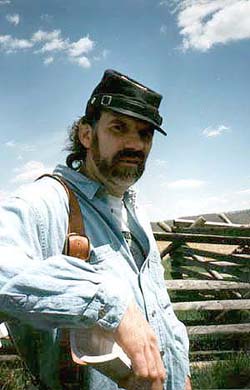 Many artists have illustrated the battles of the Civil War.

PAUL R. MARTIN III has created Civil War Art inspired by the emotional feelings aroused by the wonder and tranquil beauty of the battlefields themselves.

MR. MARTIN's perspective on Civil War Art focuses on the landscapes and monuments of the battlefield. His provocative full color drawings are a contemporary approach to a romantic theme; contemplative and meditative while paying tribute to the valor and honor of the men who fought and died there over 135 years ago. They are respectful of the heroic deeds but also attempt to reflect the awareness of the tragic, sorrowful and poignant atmosphere that pervades the now silent fields.

MR. MARTIN hopes that the viewer is instilled with the same sense of awe and inspiration that draws him and so many other people to the hallowed places where, ..."spirits linger, to consecrate ground for the vision-place of souls."

Recently Mr. MARTIN has focused his talents on other periods of American History. Several USMA at West Point pieces have been created and published as prints. A commission from the Yorktown Historical Society has yielded a new Revolutionary War print and Mr. Martin has just started a new WWII series of artworks including "American Beauty", a gift for his Father-in-Law, S/Sgt. Michael J. Fevola.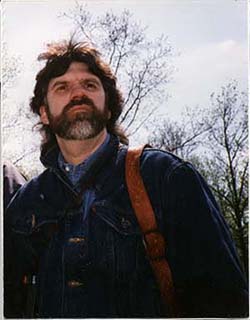 PAUL R. MARTIN III is a professional artist and freelance illustrator who received his training at Southampton College and Long Island University. He also teaches High School art in the Pearl River School District in Rockland County, New York. He has exhibited his drawings and paintings throughout the East and the New York Metropolitan area for the past 20 years. His original artworks and prints are on permanent display at the Robert E. Lee Civil War Research Center and Library, The Civil War Library and Museum of Philadelphia, Herbert Alumni Hall at West Point, The Pentagon and hundreds of private collections throughout the country and the world.

Major one-man exhibits of his works were held at the Gettysburg Cyclorama Visitors Center Gallery in 2000, at West Point in the United States Military Academy's Class of 1929 Gallery in Eisenhower Center in 2001, at the Union League Club in New York City in February, 2002, the Randolph County Community Arts Center in Beverley West Virginia and numerous Libraries, Galleries and re-enactment and living history events.

He has received commissions from the United States Military Academy, The General Meade Society of Philadelphia, The Sons of Union Veterans, and The North Carolina South Mountain Monument Fund. He is currently working on a painting for the Kernstown battlefield Association. His painting "The Wheatfield" was just used as the cover for Jay Jorgensen's book, "Gettysburg's Bloody Wheatfield" .





"The glorious spirit of Mr. Martin's imagery, and his command of light, makes his artwork glow!

Laura Lee Keating
Cortlandt, NY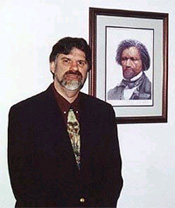 "My artwork is meant to pay tribute to the history of America and is intended to honor the generations of American citizens who have responded to the call of freedom. All of my work is meticulously researched to ensure complete historical accuracy. From weapons, accouterments and uniforms to hair color and eye color, to insignia, color and markings, the details in my drawings open up windows to the past. It is my wish that by examining who we were in the past, we can come to a greater understanding of who we are now. The people who attacked us on September 11th did not read their history books. They have totally underestimated the resolve and spirit of the American people. I fervently hope that my images have captured that resolve and spirit and memorialized the many sacrifices made for our freedom. Liberty cannot be taken for granted. "The price of liberty is eternal vigilance"

Paul R. Martin III




A Committment to Preservation and Living History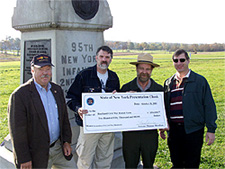 Paul R. Martin III has a strong love of American history and a great appreciation for the heritage of our country and the sacrifices that were made for freedom. Mr. Martin feels very strongly about the importance of preserving our heritage, now and for future generations to come. Because of this belief he takes an active role in Civil War and Historical preservation and monumentation.

Mr. Martin serves as President and Program Director of the Rockland County Civil War Roundtable and in that capacity he secured a $250,000.00 grant throught the NY State Senate to restore and repair EVERY NY State Monument on the Battlefield at Gettysburg.

(Photo above right.) Gettysburg LBG and Rockland County Sheriff James Kralik, RCWRT President and Artist Paul Martin, and RCWRT Treasurer Terrance Harper present a check for $250,000.00 to Gettysburg Park Superintendent Dr. John Latschar.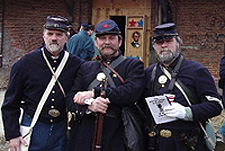 (Photo left) Paul Martin, with James Shockley and Dave Topps of the 150th NY.

Mr. Martin is a member of the Rockland County Civil War Flags Commission, The Company Of Military Historians and The Lincoln Forum. He serves as President of the Yorktown Historical Society and on the Board of Directors of the Lincoln Society in Peekskill and the Lincoln Depot Museum Foundation and an Honorary Trustee of The North Carolina South Mountain Monument Fund. He takes an active role in Civil War preservation as a member of the Civil War Preservation Trust, the Friends of the National Park at Gettysburg, the Gettysburg battlefield Preservation Association and the Central Virginia Battlefields Trust and many other preservation groups. He is also a living historian who re-enacts as a civil war infantryman and as a WWII airman with the Army Air Force Historical Association. (AAFHA)
He currently is a chairman on the Yorktown Citizens Veterans Day Parade Committee and an Assistant Scoutmaster in his son's Troop 164 in Yorktown Heights.

In keeping with his commitment to preservation and memorialization, a portion of the retail sales of ALL of Mr. Martin's Civil War prints are donated to several Civil War preservation and memorial funds and the USO. Publishers' proofs of each print are also set aside as charitable donations to various preservation and memorial funds.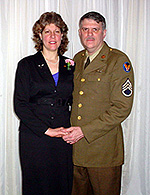 Thank You for visiting our website and for your kind consideration of MR. MARTIN's artwork. His wonderful art prints will make a fine addition to your collection or a great gift for someone who shares your passion for Civil War or Historical Art. Please sign our guestbook below, add us to your favorites and visit us again. We hope to hear from you soon.

GOD BLESS OUR TROOPS AND GOD BLESS AMERICA!

Joanne F. Martin
Manager

Paul R. Martin III
Artist

Updated 10-01-11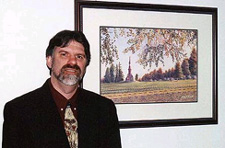 Please sign our guest book:
Sign my Guestbook
View my Guestbook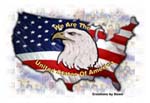 SITE MAP
"Click" on map image
to go to site map.







We Support our Troops! You can too!
Official USO website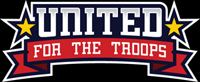 United For the Troops





NEW!: A Tribute to POCO MOCO B-24J, 44-49451 14th AF, 308th BG, 375th BS




WTC Fund Raising Print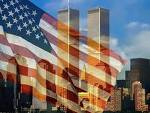 Remember 9-11
Read Mr. Martin's Dedication Speech at the Pearl River High School 9-11 Memorial Ceremony





"Support Our Troops" Logo courtesy of Jeff Hobrath at NAVYCHIEF.com
For great Navy and Patriotic T-shirts, mugs, et al.





| Site Map |

---
| Return Home | Limited Edition Prints | About us: Bio/Exhibits | 9-11 Fund Raiser | What's New | Contact Us | Events Schedule | Friends- Preservation Links | Mini Prints, Notecards, Posters | book covers |